July 19th, 2022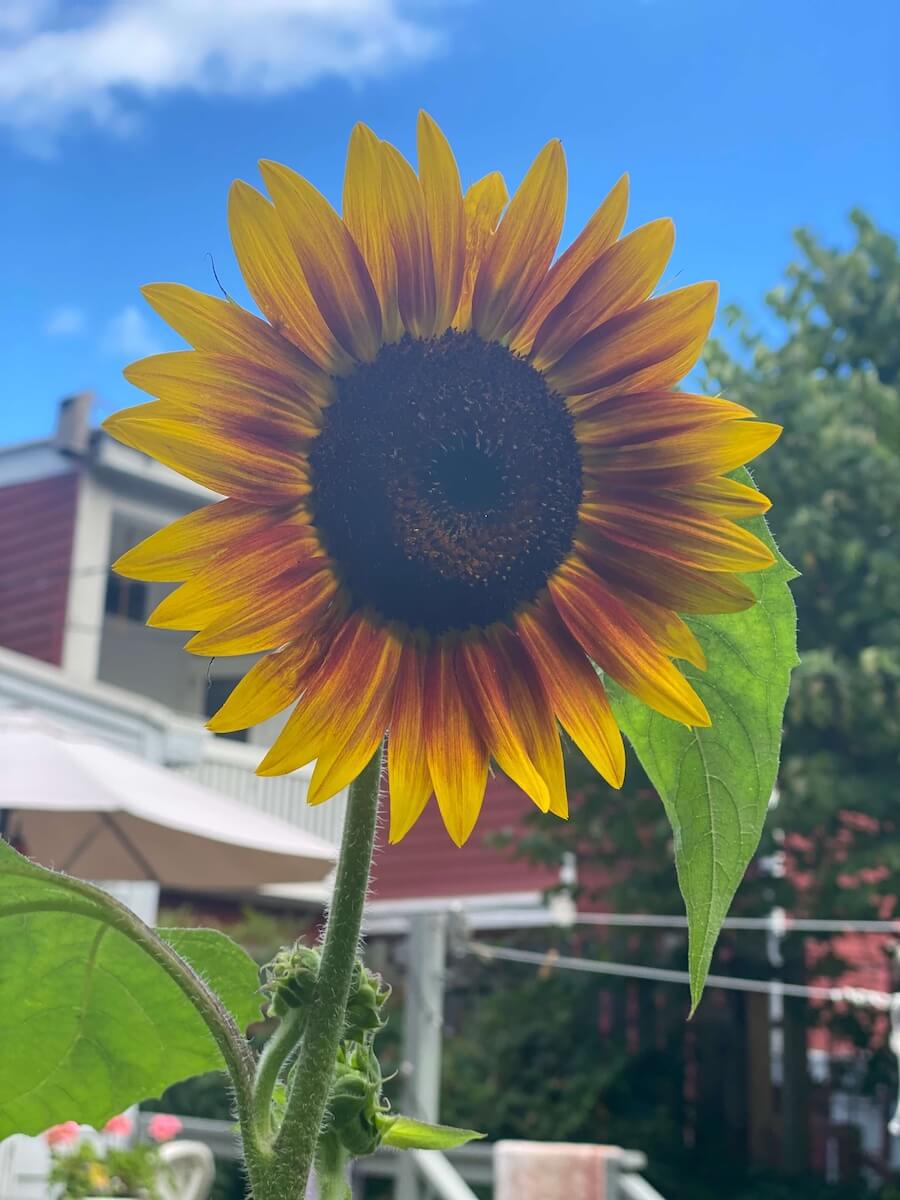 Sunflowers have bloomed! Only planted a few this year but need to do a bunch next year because these things are super cool. Might be able to get a fall planting of them in as well if the heat holds out long enough.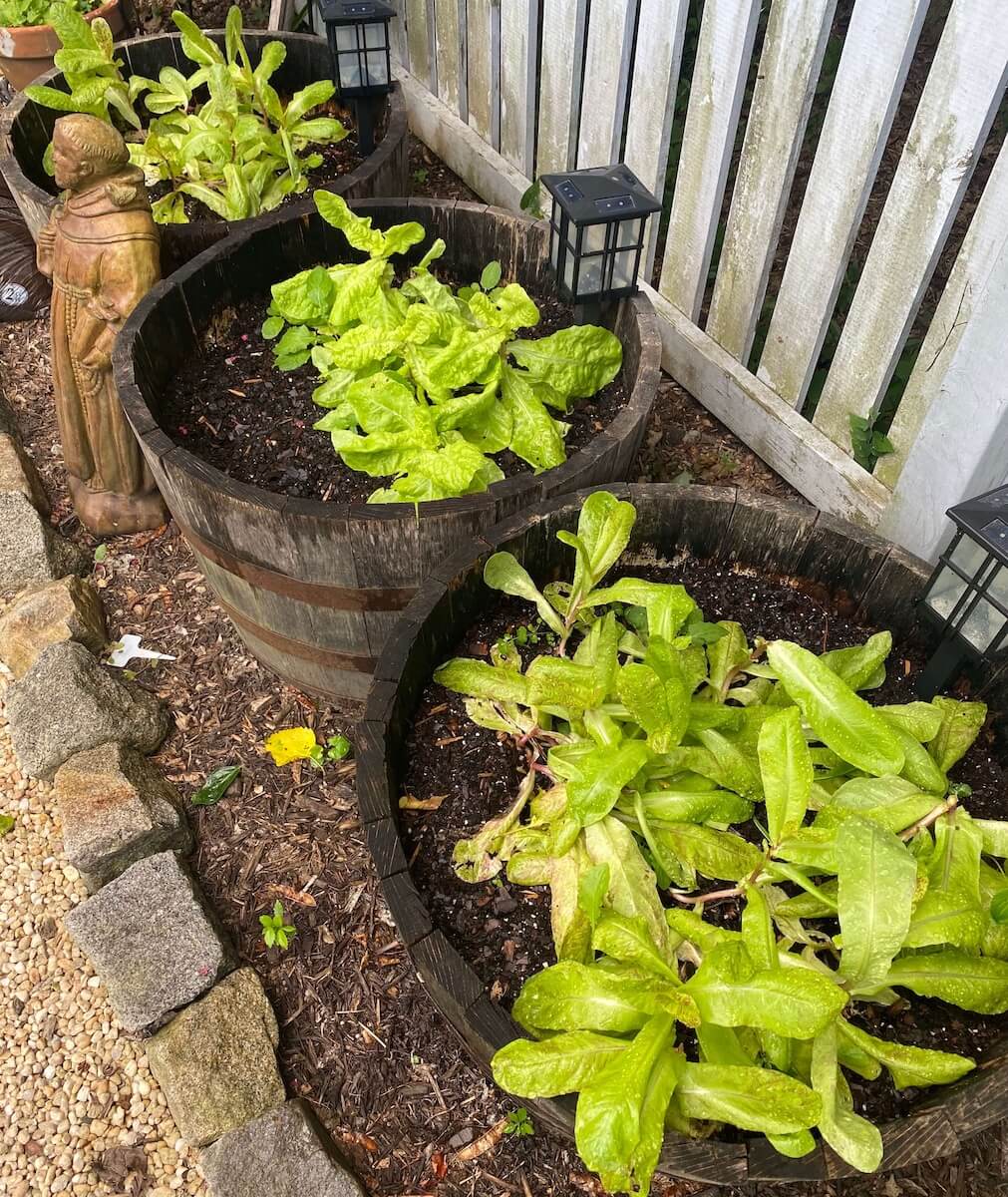 I sowed some lettuce directly into the half whiskey barrels and they are getting ready for harvest now. I deliberately picked some varieties that I thought would do well in the heat (Buttercrunch and Butter Gem) but they are still a little wilted despite being in a shadier part of the garden. I do think the Buttercrunch did the best so that's something to consider for next year, as well as planting them earlier and harvesting before the full heat of the summer.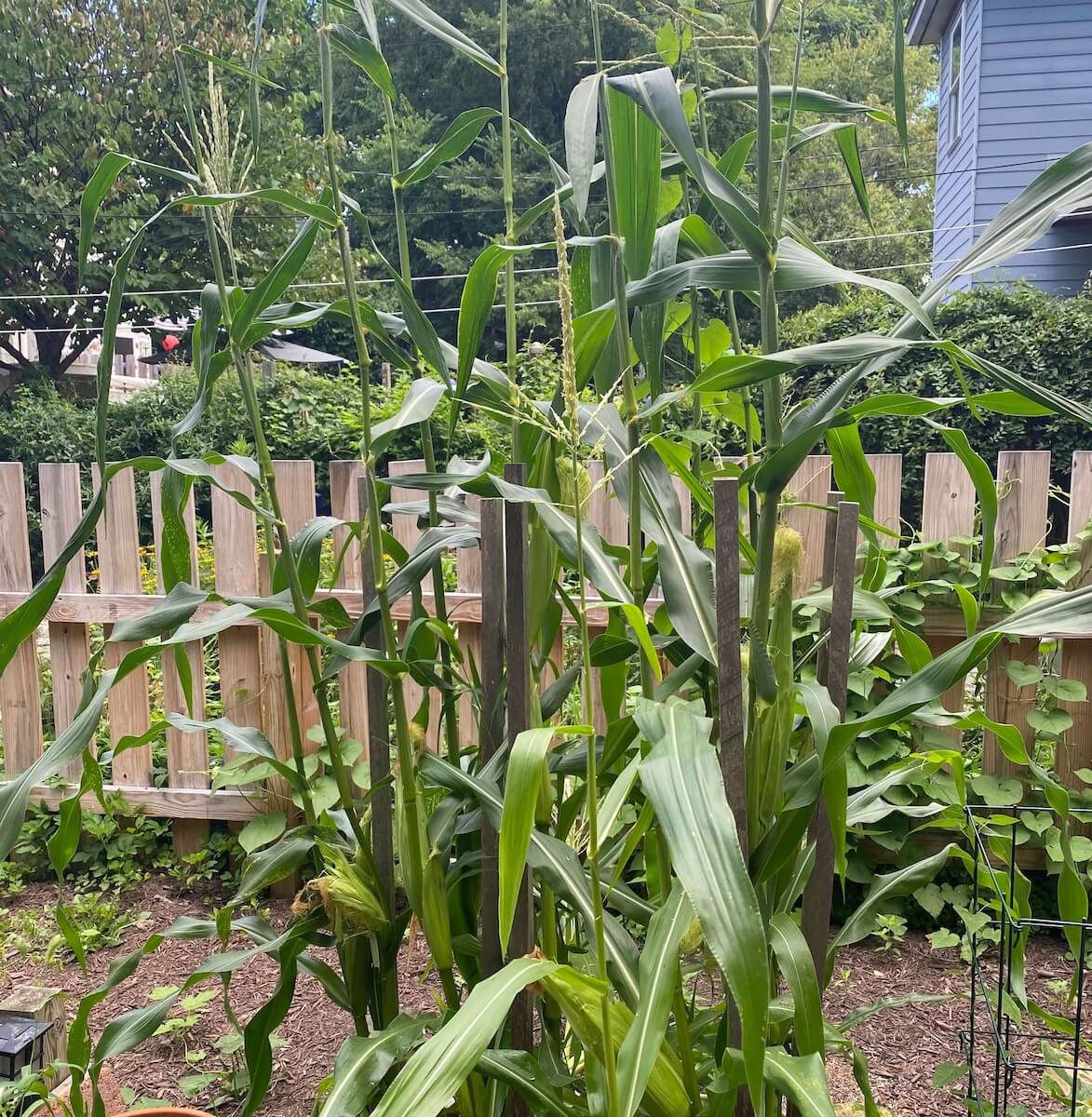 Corn is enormous, with the biggest over six feet at the moment. Ears are almost ready for harvest.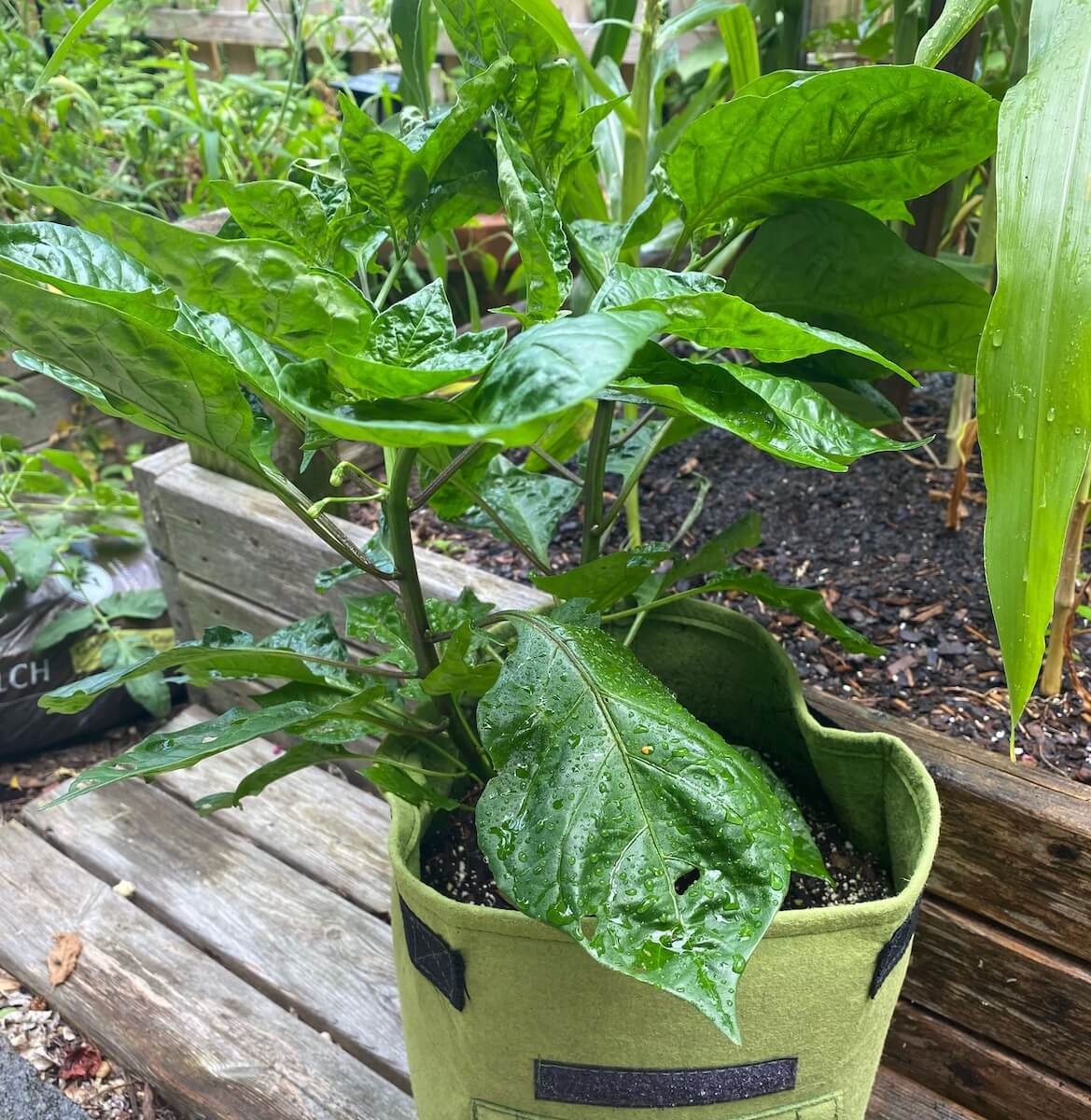 Finally the peppers and tomatoes that I put into grow bags are reaching a solid size and need to be transplanted soon. This is a Chocolate Habanero that I started from seed a little late but should produce fruit before the end of the season.