April 17th, 2021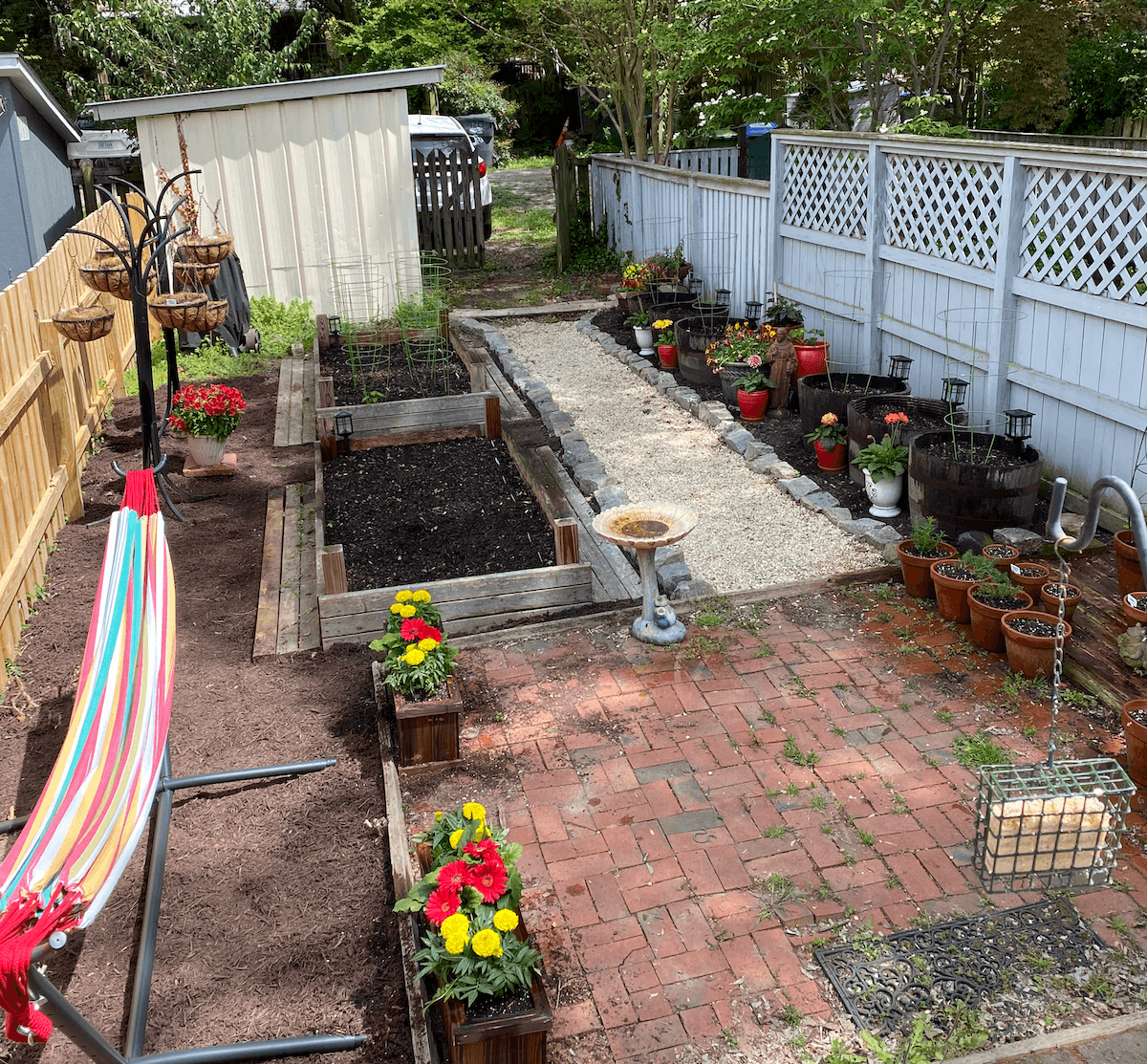 Spent some time rearranging my backyard, including moving around some hanging planters and creating a dedicated section off to the side of the brick patio that is mostly used for herbs and lettuces. At this point everything is in the ground for the spring.
The basic setup is two large raised beds which get full sun most of the season, with six whiskey barrels on the other side of the path which get partial sun to partial shade. There are several random containers and boxes around which are used for experimenting with sunlight and some flowers for decoration and attracting pollinators.
Most of the mulch along the left side is new, as we just replaced the fence separating my yard from my neighbor and there were a lot of weeds to be taken care of. You can still see some of the untamed area in the back towards the shed.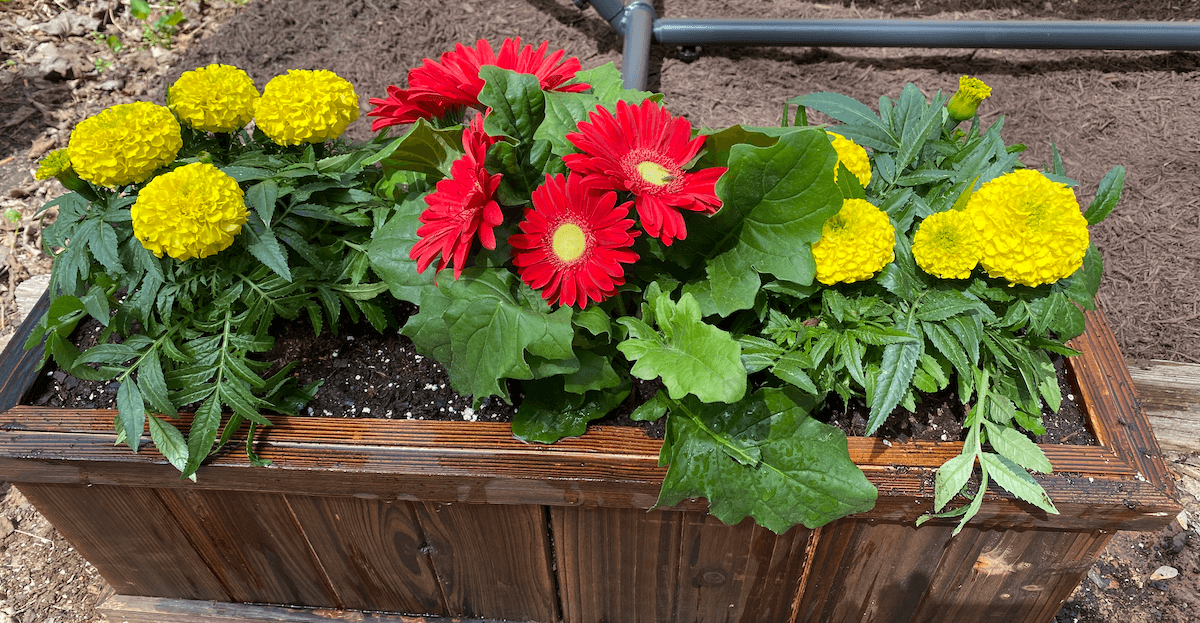 Went to Lowes and picked up several types of flowers as well which seem to be holding up well. I especially like these purple ones although I cannot remember the name. Need to do a better job of writing these things down next year so I can buy ones that I really like and that do well in my climate.